Volunteering
Each day Connecting Kids to Meals provides thousands of healthy meals at no cost to kids in low-income and underserved areas in Northwest Ohio. Our volunteers are key in making this process happen.
Several business and community organization employees and individuals come to our downtown facility monthly to volunteer. These volunteers package plates, utensils, condiments, snacks and other items making distribution of complete meal to our sites very efficient. Feedback from volunteers indicates that they really enjoy their time here.
Some of those that have helped us are:
Downtown Toledo, First Federal Bank, Kroger, Lourdes University, Oregon Kiwanis Club, ProMedica, Lucas County Prosecutor's Office, Toledo Refining Company, UT Women's Basketball Team, Fifth Third Bank , Mercy College of Medicine, UT Nursing Program, Designetics, and St. Luke's Hospital.
Please join our fight against child hunger and give your time to help us provide healthy, well-balanced meals to kids in need.
We have several ways you can contact us: 419-720-1106,
email [email protected].
Thank you for volunteering!
Connecting Kids to Meals thanks you for your assistance in changing the lives of children in our community.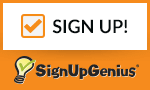 By submitting your information, you are consenting to receive marketing emails from: Connecting Kids To Meals, 1501 Monroe Street, P.O. Box 9363, Toledo, OH, 43604, US, https://connectingkidstomeals.org. You can revoke your consent to receive emails at any time by using the SafeUnsubscribe® link, found at the bottom of every email. Emails are serviced by Constant Contact.